"Design is about having a position – an attitude – to objects as opposed to the throw-away culture. However, design is often nothing more than a commercial layer applied on a plain product to sell more. Therefore, I prefer to replace the word "design" with "making an effort". Ole Palsby
FOR BOTH THE HAND AND THE EYE
During more than 35 years Ole Palsby (1935-2010) made a significant impression on how food was made and served with a long range of products for kitchen and table in his unique, timeless design.
Together with the other great Danish designers – like Poul Henningsen and Poul Kjærholm – Ole Palsby made Denmark world famous for industrial design that could also be taken for art objects, but were created as tools for daily life.
Ole Palsby created many of the 20th century's icons made for serving food and beverages. His creations were often perceived as radical breaches of tradition, but they were in fact part of the breakthrough in the new Danish food culture. And they are still very up to date – like the round Alfi thermos, the many well-known products from Rosendahl and last but not least the large Eva Trio program.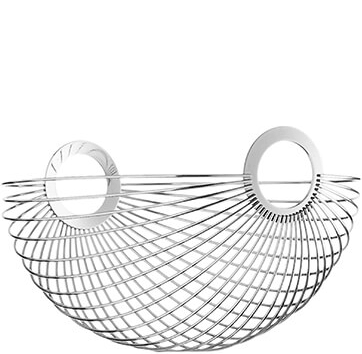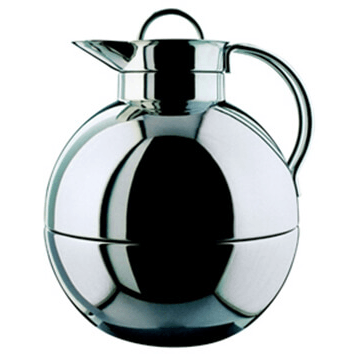 THE OLE PALSBY MANIFESTO
"Quality is never a coincidence. If you intend to make a first class product, it takes consistency. My design is based on a fundamental value of purity. It characterizes all products and all steps of the manufacturing. The planning is freed from intermediary stages. The production is based on a clean environment. The design cuts away everything superfluous and presents itself in a pure and strong way that is pleasing for the hand as well as the eye. The communication is direct without any ornamental phrasing. It is my wish that the quality and purpose of all products should be obvious.
I want everything to be pure and simple to use – to be a pure pleasure". Ole Palsby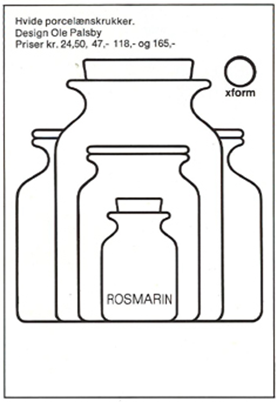 A PLEASURE IN EVERYDAY LIFE
To Ole Palsby it was all about enhancing the pleasure of the things we eat and drink: "The things we take in our hands every day, our kitchen utensils, our things for storage, and the things we use for serving the food must have special qualities. They should be an extra pleasure in everyday life for the eye and for the hand. A natural quality. Beautiful, genuine and right materials designed purely for their purpose. It is my fundamental belief that it is worth it to make a special effort in this area." Ole Palsby 1985.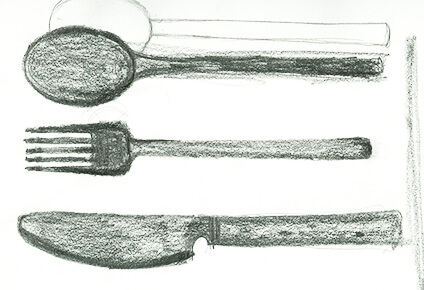 ZEN AND THE NOBLE CUTLERY CRAFTMANSHIP
Minimalism and respect for the essence of the meal were some of the most important aspects for Ole Palsby. Therefore, his encounter with the Japanese kitchen and Zen inspired cooking was almost like coming home. The philosophy of making food and utensils into integrated elements of a good meal made an important impact on his still more minimalistic design.
YOU ARE WHAT YOU USE FOR EATING
"Cutlery is very sensual. You touch it with you lips, and you take it into your mouth. These tools are the last part of the gastronomic experience before you feel the aroma and eat the food. Therefore, cutlery should be esteemed as the ultimate gastronomic element. It is a special cultural phenomena, and the cutlery you choose is defining you and the people you eat with."